Volbella® XC
Get A Subtle Boost for Your Lips in the Los Angeles Area
Many hyaluronic acid-based dermal fillers focus on adding volume to fill in facial folds or re-contour the midface, but results are more focused and subtle with Volbella® XC. In the Los Angeles area, Skin Care & Laser Physicians of Beverly Hills offers this filler in the Juvéderm® line, designed specifically to give lips a natural-looking boost and smooth out vertical lip lines. Results have been shown to last up to a year under ideal conditions, such as working with an experienced dermatologist.
Skin Care & Laser Physicians of Beverly Hills has three dermatologists, including Dr. Derek Jones, who has a long history with Volbella® XC manufacturer Allergan and the world of injectables as a whole. Thorough knowledge of facial anatomy and significant experience with dermal fillers gives this team the ability to deliver results that are long lasting and balanced to any face.
Why Skin Care & Laser Physicians Of Beverly Hills?
Dr. Derek Jones and his colleagues served as the principal investigators on the Voluma® FDA approval studies. Volbella® XC is in the same family made by Allergan. At Skin Care & Laser Physicians of Beverly Hills, we hold ourselves to the highest standard: Only cosmetic fellowship-trained and board-certified physician dermatologists perform injectable procedures.
Volbella® XC: A Versatile Filler
There are two primary reasons a person may want to add volume to thin lips: Either the lips were once fuller but have diminished over time due to natural age-related volume loss, or heredity is behind lips that have always been less than luscious. No matter the reason, the hyaluronic acid-based formula of Volbella® XC is for small, precise injections that make a smile more significant without looking obviously overdone.
The subtle results available from Volbella® XC are also well suited for smoothing out visible vertical lip lines that form with age around the mouth, spreading upward or downward from the lips.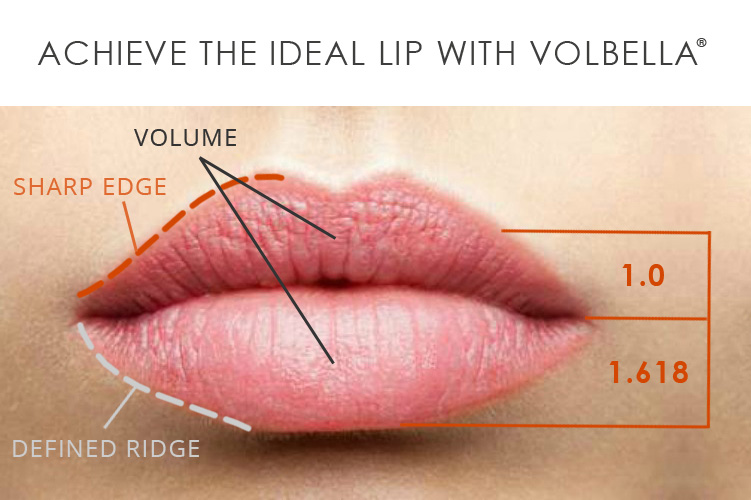 Choosing Skin Care & Laser Physicians
We can't emphasize enough the difference board-certified dermatologists make for patients who want natural-looking and long-lasting results. Anyone considering Volbella® XC should ask their potential injector about their background and experience, as well as request to see photos that show before-and-after images of patients who chose the same treatment from the same provider.
More Options From Allergan And Others
Aside from Volbella® XC, the Juvéderm® family also contains Vollure™ XC for up to 18 months of softened nasolabial folds, Ultra® XC for a more significant lip boost, and Voluma® XC for restoring midface volume. Other available fillers are Restylane® for facial lines, Belotero Balance® for fine lines, and Radiesse® for volume loss on the hands and face, especially along the jawline.
Allergan is also the maker of BOTOX® Cosmetic, the world's most popular cosmetic treatment. Another wrinkles-smoothing injectable, it works by relaxing muscles as opposed to adding volume.
Talk to the Skin Care & Laser Physicians of Beverly Hills team to discover how Volbella® XC and other injectables and treatments can be combined to give the entire face a refreshed look by reducing the appearance of lines, restoring youthful contours, and more.
If you'd like to discuss the benefits of Volbella® XC at our Los Angeles-area practice, please inquire about a consultation with us online or call our office at 310.246.0495 for more information today.